Announcing blogs.linux.pizza!
One year ago, social.linux.pizza was launched. The domain was initially bought with the intend to launch a website similar to the old and famous "happypengiun.org" – which was the place where people downloaded their games to their Linux machines. It was sadly closed in 2013.
Shortly after social.linux.pizza was launched, the idea came to mind – what about not stopping with mastodon and start provide other free services?. And thus, linux.pizza was born.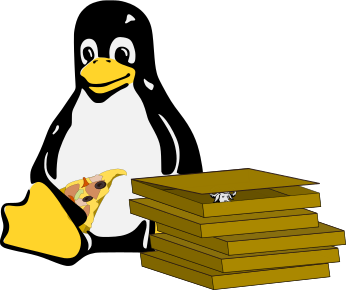 logo was crafted toghether by my wife
Our vision is as follows: We aim to provide an even more complete suite for that will help people leave Google, Microsoft or [INSERT LARGE CORP HERE] and get a more control, more freedom and more trust in their online experience and life.
The Fediverse has become something central in what we believe in, it is the key to the a more trusted web. Therefore blogs.linux.pizza will publish news and updates regarding LinuxPizza, occasional blog post that will motivate people over from established social network and taking